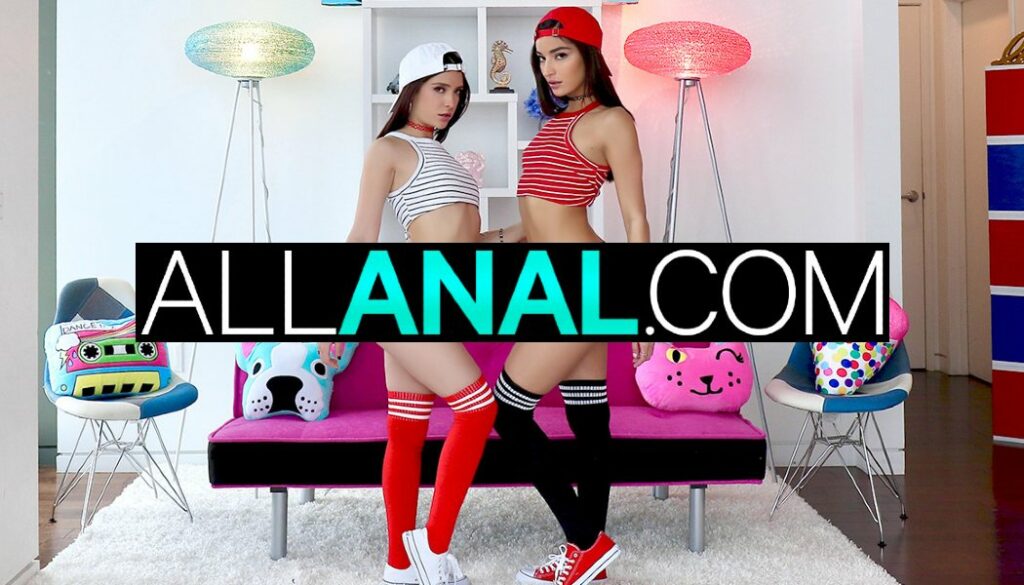 All Anal is a porn studio from Mike Adriano and KB Productions. It's the fourth studio from this male performer and the one that solely focuses on anal threesomes. It has some of the longest scenes of all Adriano sites, with 80 minutes not being an exception.
All Anal is a porn site that has been active since June 2019. In the universe of Mike Adriano porn studios, this one is unique for only focusing on threesomes with girls taking it in the ass. It started this with an absolute bang and two incredible threesomes. The first one is with Gia Paige and Chanell Heart, while the second one is with Jane Wilde and Emily Willis.
Features
The way All Anal makes itself stand out from other anal sites like True Anal and Anal Only, is with the threesomes only. However, this does not mean both girls have to take it in the ass. There are also variations where one girl takes it in the ass and the other focuses on oral pleasure. Most of the time though, the scene has both girls doing it.
Because of the multiple people involved, the scenes itself are longer as well. It's something that says a lot, considering Mike Adriano's videos are already around 60 minutes long. However, you can sometimes add an easy extra 20 minutes on All Anal. For most of the people, they can be a bit too long. Others, especially the ones that are into gooning, love the extra action of Mike Adriano (or Logan Long), worshipping, rimming, buttsex, blowjobs and other typical aspects of the Adriano universe.
The rest of the videos are pretty much what you can expect. The outfits with the bright and/or neon colors are hot, the pornstars are top tier and you get one new video every five days.
About the All Anal website
In terms of the website of All Anal, there's the same structure as the other porn sites of the Mike Adriano studios. It has a clean layout with not too many pages to get lost into. This makes it easy to navigate through. With the 'Sites' category in the menu, you can also easily switch to other Adriano sites, such as Swallowed and Nympho. You can also sort the scenes by 'Most Recent' and 'Most Popular', which is a nice addition.
As with all these websites, there are also some downsides. This includes the lack of photography, categories that don't exist and pornstars you can only sort by 'Most Recent' and 'A-Z'. The biggest flaw is something that not all Adriano have, which is a non functioning search bar. Even when literally typing the name of a scene, there are no results given.
Since All Anal doesn't have a 'Most Popular' section for pornstars, it's only natural that The Pornfolio tries to fill this void. To do so, you'll find ten names down below, that fit this brand the most.
Gia Derza
Jane Wilde
Rebel Rhyder
Violet Starr
Penelope Woods
Sera Ryder
April Olsen
Best All Anal porn scenes
The most important thing though, is knowing which All Anal scenes are both the best and most iconic. The ones that instantly come to mind when someone mentions this brand. That's why there's also a list of ten scenes of this Mike Adriano porn site, down below.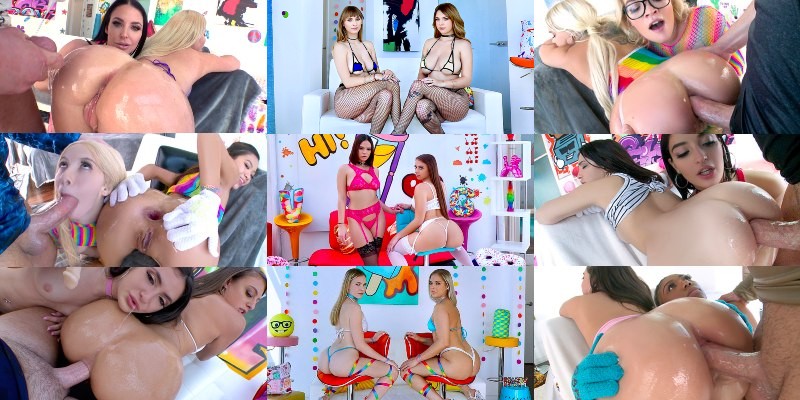 Angela White and Savannah Bond – Aussie Anal Sluts Savannah & Angela
Angel Youngs and Gabbie Carter – Anal Showdown With Angel And Gabbie
Bella Jane and Katie Kush – Juicy Anal Affair With Bella And Katie
Vina Sky and Kenzie Reeves – Vina And Kenzie Are Anal Sweethearts
Violet Starr and Gia Derza – Violet And Gia's Anal Rematch
Jane Wilde and Emily Willis – Anal Sex… FOREVER!
Gia Derza and Jane Wilde – Gapes Gone Wild With Gia And Jane
Rebel Rhyder and Lana Analise – Anal Cravings With Rebel And Lana
Gia Paige and Chanell Heart – Big Booty Bonanza With Gia And Chanell
Valentina Nappi and Violet Starr – Backdoor Business With Violet And Valentina
Support
Unlike Swallowed, All Anal doesn't have its own support page. When you go to the bottom of their site and click on 'Customer Support', you get redirected to Westbill. Once you're there, you can enter your name, email address and question. Then, you'll get an answer as soon as possible. Just make sure to also check your spam inbox, just in case.
You can follow All Anal on social media by following them on Twitter.
Personal opinion
All Anal is one of the better porn sites of Mike Adriano to follow. There's twice the fun with all the threesomes and a lot of the pornstars complete each other very well. Both in terms of looks and sexual energy.
While the scenes can be very long (example: the Gabbie Carter/Angel Youngs threesomes is 95 minutes long!), it's not a big deal for most Adriano fans. In fact, they'll only like it more, since it includes more time for worshipping.
Something that not everyone likes, is how some scenes only have one girl doing anal, especially when the site itself is called All Anal. While the other girl still does great, you can feel a bit robbed as a viewer to only have half of the 'promised' action. However, it's still a quality site, which deserves your attention for sure.