Jada Stevens directs second Jules Jordan film 'Dark Meat Frenzy'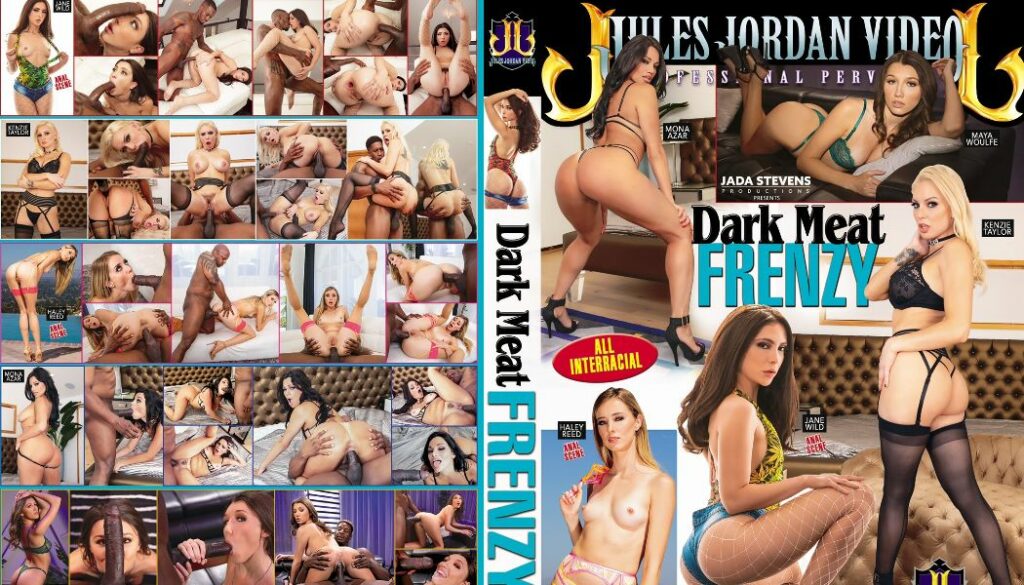 Jada Stevens is about to release her second Jules Jordan movie, called 'Dark Meat Frenzy'. As a director, Stevens puts out five new scenes for the porn company, with Jane Wilde, Kenzie Taylor and Haley Reed as some of the big names. Unlike her first movie, she will not star in this film herself.
Her second film Dark Meat Frenzy is the follow up movie of Stevens' directorial debut Jada Stevens' Big Booty Obsession. This film has five scenes and are all interracial. The female pornstars featuring in this production are Jane Wilde, Kenzie Taylor, Haley Reed, Mona Azar and Maya Woulfe. Jada Stevens Productions announced the news of this release on Twitter.
Article continues below this tweet.
About Dark Meat Frenzy
The Jules Jordan film Dark Meat Frenzy has five scene, which are all interracial. Two of those are anal as well. Those are the scenes from Jane Wilde and Haley Reed. The male performers are some familiar Jules Jordan faces, with names like Prince Yahshua, Isiah Maxwell and Jax Slayher. The total length of this movies is 135 minutes (2 hours and 15 minutes).
There's only one flaw so far with this film. Jane Wilde's name has a typo on the box cover of Dark Meat Frenzy. The front and back spell her names as 'Jane Wild', which means there's an 'e' missing.
The film will be out on January 11th, 2022. It is unknown if and when the scenes will have a separate release on the website of Jules Jordan.
Jada Stevens for Jules Jordan
Jada Stevens has a great track record for Jules Jordan. Not only is this her second movie for the studio as a director, but the booty queen also featured in 31 movies. Her latest one, 'What Does The CDC Recommend For All This Ass?', is one of the top 10 porn scenes of 2021.