Dankp0rn's Digest: February and March 2023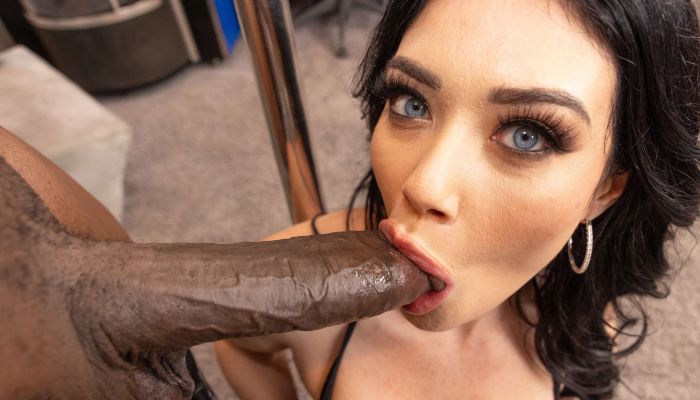 Your favorite opinionated porn enthusiast is back with another overview of some recent releases I found notable or interesting. It's a much bigger batch of scenes than last time, so I did some proper in-depth reviews, a few short ones, and a few quick mentions.
It's been a great two months for porn, with some comebacks and milestones, mostly dominated by Brazzers and Evil Angel. Some releases lived up to the hype, some didn't, and some were unexpectedly good. Find out more in this edition of Dankp0rn's Digest.
Savannah Bond – First Double Anal Scene (Evil Angel)
Threesome, double anal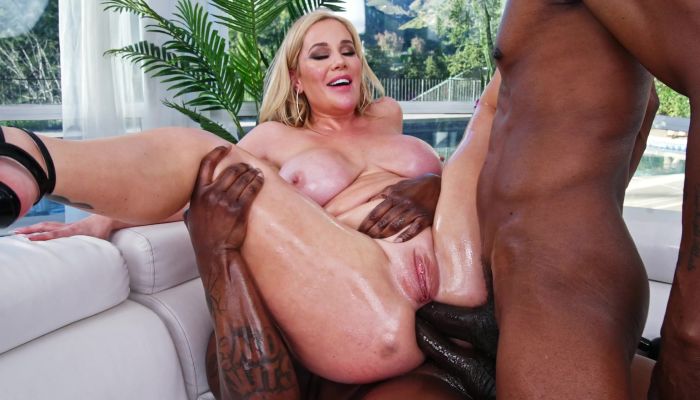 Starting off with one of the most anticipated scenes of the year so far, this one seemed like an instant classic to most people before it was even released. However, I personally had my doubts about Savannah's ability as a performer and I have to say that this scene definitely feels like it pushed her limits and ended up in an awkward spot. 
The intro is unsurprisingly perfect, Savannah's body looks as mind-melting as ever, and her blowjob and dirty talk skills do not disappoint. The penetration, however, starts off on a fairly basic note and remains mostly unimpressive for the rest of the performance. With a total of only 3 positions (in the entire scene), the double anal takes a while to get going. Male performers Richard Mann and Rob Piper seem to constantly struggle to keep it smooth, fast and satisfying. Savannah herself doesn't show any real affinity for double anal either, so the sex ultimately felt very disappointing. The scene is still visually enjoyable though, and redeemed further by gorgeous cumshots and a slow-mo replay in the end.
An important problem with this scene that I have to mention is its editing. Some Darkko scenes in recent months have had surprising editing or audio slip-ups. A major one happens here, as an entire interruption and awkward exchange with the director concerning a tiny bit of dirty talk are left in the scene completely uncut. It's quite baffling that whoever edited the video missed this, further tainting an already disappointing release. Despite all this, it is still hard to give a Savannah Bond scene anything less than at least a mildly favorable rating.
Rating: 3.5/5
Sheena Shaw – Sheena VS Brickzilla (Sheenashaw.com)
Boy-girl, anal, interracial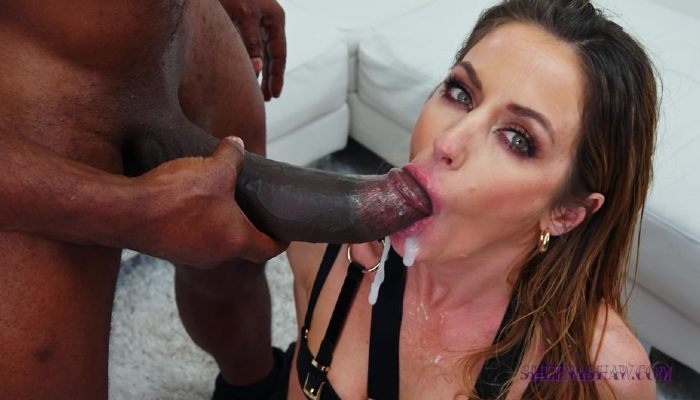 Another Darkko scene – and one that has yet to be on the Evil Angel website – brings a long awaited boy/girl studio comeback of one of porn's most iconic hardcore performers: Sheena Shaw. And what a comeback it is – the anal legend has lost none of her magic, as is evident right from the start with a hot voiceover intro that quickly transitions into a mouth-stretching blowjob. I do have to mention that the scene, especially this part, also suffers from some rough editing and a lot of cuts. As concerning as this is for the current state of Jonni Darkko's porn, here it doesn't hurt the experience too much.
The sex is exceptional. Brickzilla's monster cock and Sheena's firm bubble but and flexible asshole are a match made in heaven, and this is truly celebrated in several great positions. The doggy section, especially with Sheena's leg raised up, is a highlight worth mentioning. At several points Sheena switches between fisting her asshole and sucking her fist as Brick continues to penetrate. All this and more is spiced up by amazing dirty talk, a little bit of JOI and even a touch of ahegao sprinkled throughout.
Something that also stands out here and that some people may not enjoy much, is that the dirty talk leans heavily into the BBC cuckold fetish. Sheena also assumes a more submissive role, giving a lot of control to Brickzilla from the very start. This is something that I personally had a slight problem with, as I would prefer to see Sheena take some control, and a more quiet and neutral approach from her partner. 
All in all, this scene was enjoyable through-and-through. It's a fitting comeback, and a must-watch for anyone who has ever enjoyed the talents of Sheena Shaw.
Rating: 4.5/5
Aletta Ocean – Aletta's Deepest Derriere (Brazzers)
Boy-girl, anal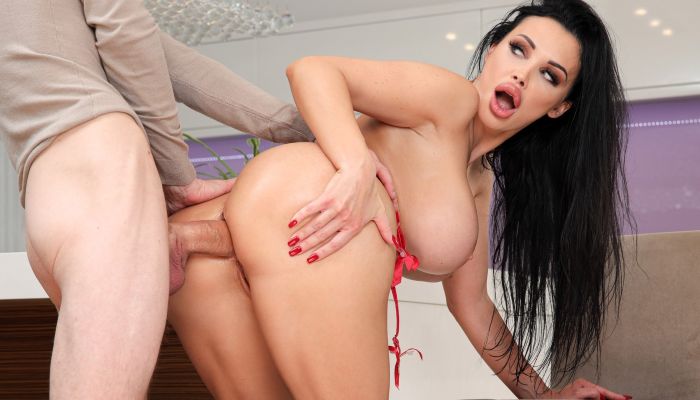 This Brazzers release brings not only a studio comeback for iconic bimbo performer Aletta Ocean, but also a level of quality I personally did not expect, considering the quality of their work in recent years. Brazzers seem to have employed a new director, as this is just one of several new releases showcasing an apparent upgrade in terms of lighting and camerawork. Aletta's comeback scene is satisfying for more reasons than this, though. She looks arguably better than ever, brings a fresh energy to an absolutely gorgeous intro and her classic spicy Hungarian-accent dirty talk to the blowjob.
The sex is very fun, with the first half being vaginal and the second half anal. While it does severely lack in position variety (a lot of it unfolds on a chair with long repeated positions), it is enriched by Aletta's moans and orgasms that feel genuine and intense. Her dirty talk is more energetic than I expected, even asking Danny D to spit in her mouth at one point. A few minutes of cowgirl could have elevated the anal part of the scene further. From a visual standpoint, the lighting is perfect and the angles are solid, albeit a little limited, with a couple of awkward moments such as close-ups of Danny's face. Everything is topped off with a lovely cumshot and a slo-mo replay.
This is another scene that absolutely succeeds as a comeback and as a pure visual treat. The sex is quite uninventive, but not too long anyway so it's overall a very satisfying watch.
Rating: 4/5
Valentina Nappi – Gangbang Di Emergenza (Brazzers)
Gangbang, double penetration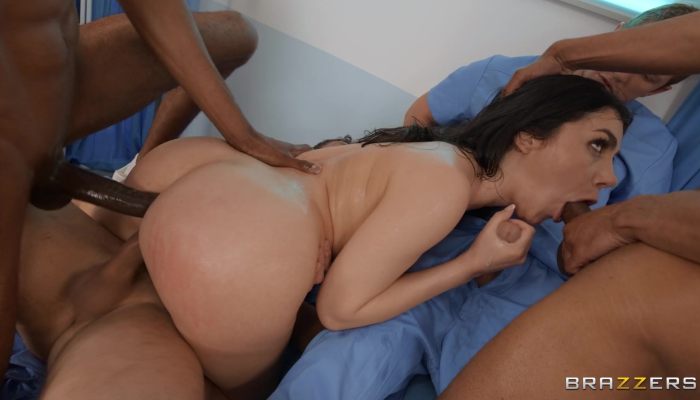 Brazzers decided to solidify this apparent return to form near the end of April with an unexpectedly epic release – a brand new Valentina Nappi gangbang. The trailer looked very promising and the scene, for the most part, did not disappoint. Assuming a somewhat submissive role of a sex-crazed hospital patient, the seductive Italian brings a ton of fun energy to the scene. Her seeming genuinely horny and hungry for dick and the interesting setting make for a highly entertaining experience.
While the sex gets off to a rough start with a lot of background noise and run-of-the mill blowjobs, the DP starts pretty early (nine minutes in) and kicks up the pace and quality for a good while. The positions are satisfying despite the rather limiting set, and the camerawork is solid and stable. The cowgirl airtight moments are for sure a highlight – Nappi's ass looks magnificent and she swallows whole cocks with ease while getting DP'd. The scene does start to seriously lose steam around 30 minutes in with a lot of lingering on repeated, overused positions. In the very end it nicely picks up the pace again and finishes off with a satisfying cum shower.
Overall, Gangbang Di Emergenza has some problems, mostly in its pace, composition and audio. However, the positives outweigh the negatives by far, which makes it an easy scene to recommend.
Rating: 4.5/5
Megan Maiden – Busty Slut Megan Maiden Shows Off Her Curves To Lexington Steele (Jules Jordan)
Boy-girl, vaginal, interracial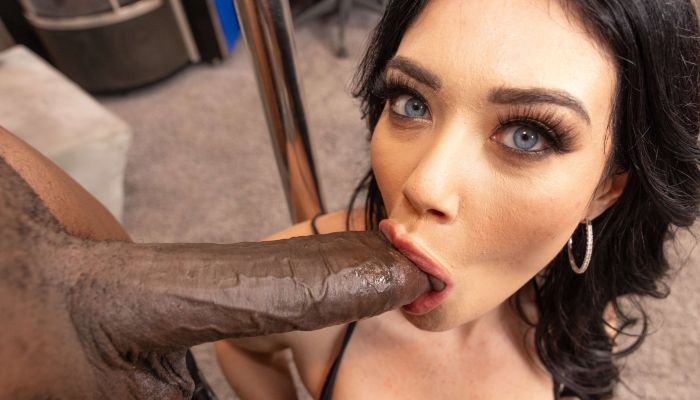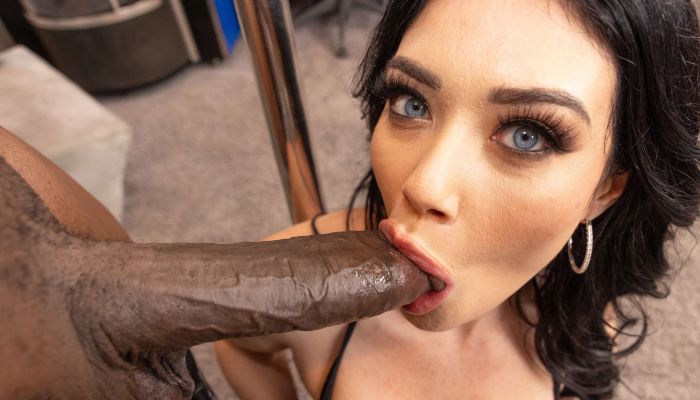 This one gets a mini review as it doesn't have a lot of details for me to cover, but definitely do not skip it – it's actually one of the most enjoyable (and highest rated) scenes on this list for me. To my knowledge, Megan Maiden has been in the industry for a while but only recently made her proper mainstream studio debut, and she absolutely captivated me with this scene. It has perfect colors, an incredibly sexy intro, and engaging sex with super fun gonzo vibes. Megan frequently looks at the camera as if to say "look how much fun we're having". This makes it easy for me to overlook some minor nitpicks that I do have. It could have been shorter (it's almost 40 minutes long) with better pacing towards the end, and closeups on the guy's face are totally unnecessary.  Don't let any of that discourage you from what is certainly one of Jules Jordan's best releases in recent months.
Rating: 5/5
Brandy Renee – Brandy's Creampie Obsession (Bangbros)
Boy-girl, vaginal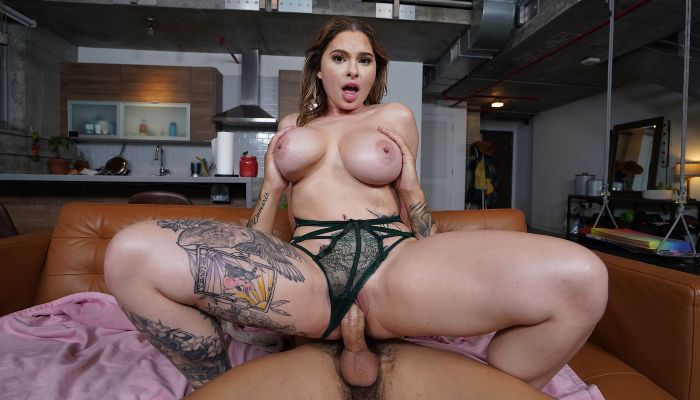 Brandy Renee is, in my opinion, the best looking and most promising newcomer of 2023, but she has yet to really prove herself as a performer. This scene is unfortunately not a step in the right direction compared to her previous Bangbros appearance. Visually it is quite enjoyable, but it has a very awkward pace and a general lack of enthusiasm. While it's still great to see Brandy's tits and ass bounce, I hope we'll see some more genuine and intense performances from her in the future. Considering she is very new, I'd say that future is still looking bright. The scene itself, however, is only worth a quick skip-through.
Rating: 2.5/5
Angela White, Kayley Gunner – Pornstar Training (Brazzers)
Threesome, vaginal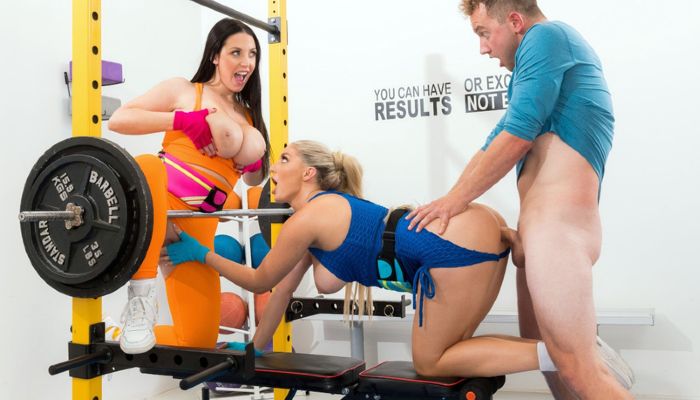 As you would expect from this excellent blonde/brunette duo, Pornstar Training brings a lot of fun energy to the table. It starts off on a highly entertaining note as the intro itself consists of the girls wearing colorful outfits and performing an extremely sexual workout that almost seamlessly leads into sex and is edited much like a PMV, being both funny and sexy at the same time. The sex remains fun for the most part, but suffers on a visual level from camerawork that often has the right idea but is overall pretty shaky and chaotic, with a few small but noticeable technical fuck-ups. This one is good for a casual watch but feels a lot like wasted potential.
Rating: 4/5
Aletta Ocean – Rejected Housewife (Brazzers)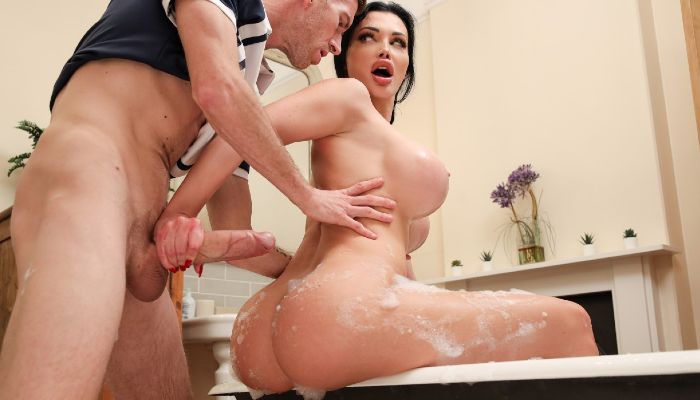 Out of all the Brazzers releases mentioned here, this one surprised me the most on a visual level. Its intro and plot (and most of the sex) were shot and edited in an extremely professional way and I found myself engaged with almost every element of the scene. Despite the fact that this quality remains consistent throughout, the sex is actually a mixed bag. A lot of it takes place in a filled bathtub, so there is a lot of splashing and the details are difficult to see. It gets significantly better whenever Danny and Aletta fuck outside of it, but by the time they return into the bathtub for a second round of splashy cowgirl, it all feels pretty stale. All in all, this scene is worth it for the intro and for Aletta's fun and genuine energy, but most of the sex is very skippable.
Rating: 3.5/5
Mona Azar – Curvy Oiled Anal Angel (Evil Angel)
Boy-girl, anal, interracial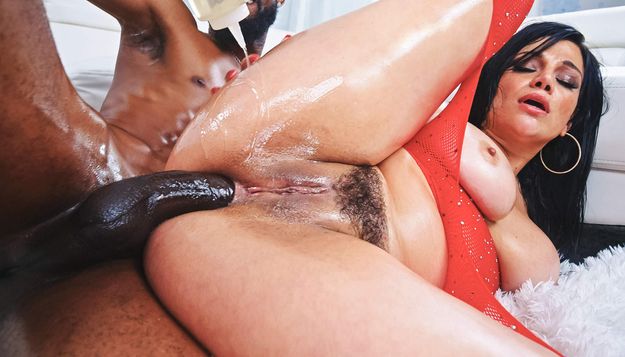 As yet another standalone Darkko release, this scene seems to show a pattern in how Evil Angel's biggest director approaches certain projects. It is once again full of rough cuts and sloppy editing. With a more raw visual approach it is kind of reminiscent of mid-2010s Darkko. And just like many scenes from that era,  it also feels like it could use another position or two. What it does have, though, is great. Mona is extremely sexy and totally in her element – there's a horny, slutty energy to the whole scene that she fits perfectly. Out of her many scenes in recent months, this one definitely stood out to me. Hollywood Cash also fucks well and provides a lovely facial, but I did find his constant, monotone talking and moaning a little off-putting.
Rating: 4/5
Other new scenes watched:
Anna Claire Clouds – Slayed in the Clouds (DarkX) – 4/5
Megan Maiden – Get it Now (Tushy Raw) – 4/5
Mona Azar – Big Ass Attack 2, scene 1 (Evil Angel) – 3.5/5
Kianna Dior – Cum on my Face, scene 4 (Evil Angel) – 3.5/5
Click on the button below if you want to read more reviews from dankp0rn. There, you'll find more reviews about scenes from Payton Preslee, Karmen Karma, Jennifer White and more!