Dankp0rn's Digest: January 2023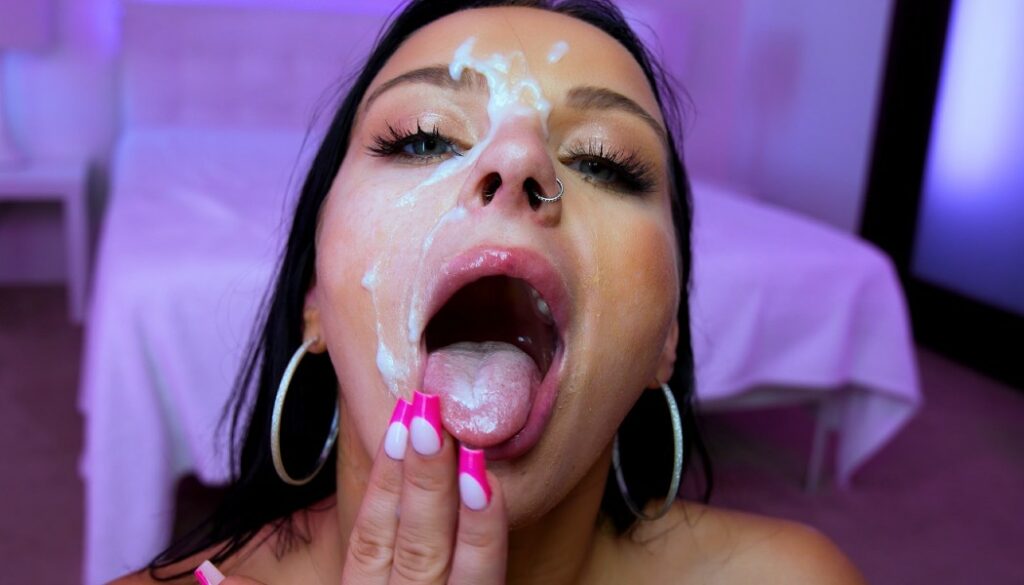 It's a new year and I'm back with renewed motivation to watch more and more porn. And what better way than to help you find the best scenes to check out (and perhaps some to avoid). This time, I want to go over some of the notable scenes I watched that got a release in January and give you several reviews in one post. So without further ado, let's start with the best one!
Payton Preslee – Facial Fantasy 3, scene 8 (Evil Angel)
Boy-girl, blowjob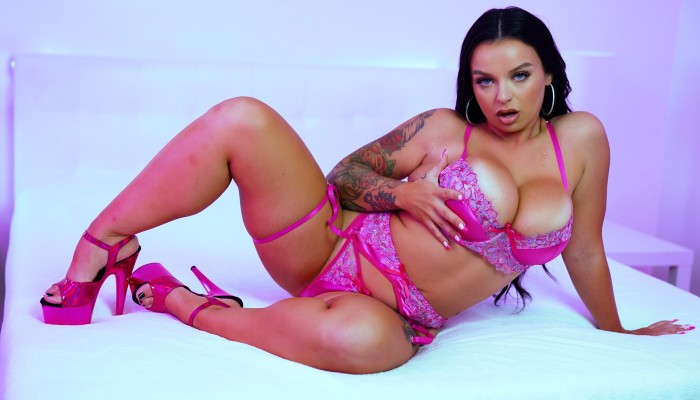 Another stacked Darkko oral release brings us a whole lot of sloppy, perfectly shot eye candy. This Payton Preslee scene was so overwhelmingly good, that I was honestly a little surprised at how much I enjoyed every second of it. I'd expected a fairly standard twenty-something minute blowjob scene. But right from the start, the uniquely purple-illuminated intro hits hard in the best way possible. It truly celebrates Payton's incredible body and gorgeous eyes.
This purple lighting stays for the rest of the scene and gives a memorable look, without being distracting. The action starts off with a captivating POV close-up as Payton immediately demonstrates her throating skills. A skill that only gets better as the scene unfolds and the camera switches to the side. Plenty of well-deserved attention is given to her tits as well, making sure that we have a good view of them, as they get progressively more covered in spit.
All these sights (and sounds!) are absolutely perfect, but what truly elevates this scene is the titfuck, through which Payton continues to show unwavering enthusiasm and a genuine desire to please. For this she is, of course, rewarded with a cumshot that – although not particularly impressive – leaves a gorgeous thick load on her face. She happily plays with her reward to close off my favorite scene of the month. A scene I can definitely recommend to everyone.
Rating: 5/5
Adira Allure – Anal Stars 4, scene 1 (Evil Angel)
Boy-girl, anal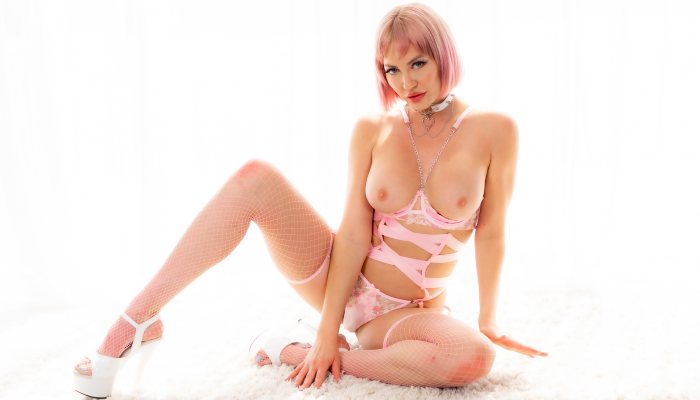 Another Evil Angel scene and another total visual treat. This time, it's courtesy of director Chris Streams who continues to bring simple, yet extremely aesthetically pleasing porn. The intro is very sexy, with Adira posing, squatting, drooling and buttplug-winking in pretty, pink lingerie. 
The sex is straight to the point. However, what it sometimes lacks in chemistry or sensuality, it definitely makes up with sheer, sexual energy. After all, we all know Adira Allure for her over-the-top antics and facial expressions which may be off-putting for some viewers, but always keep me thoroughly entertained. There's a lot of alternating between vaginal and anal, incredible angles and close-ups and a small, but welcome dose of squirting and gaping. In other words, this scene certainly starts off very strong. However, it never picks up the pace and ends up feeling a little boring in the second half. It made me wish the intro tease made a bit more of its 37 minute runtime. 
I can still definitely recommend it, especially to fans of Adira. You can always skip through it and check out some of the highlights, such as the cowgirl section and the missionary anal close-ups.
Rating: 4/5
Karmen Karma x Dredd (on both performers' OnlyFans)
Boy-girl, vaginal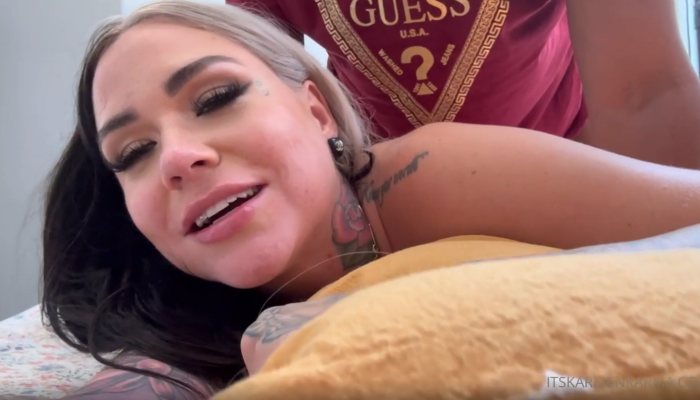 It's been way too long since we saw Karmen Karma in a professional porn shoot. And even though this is not her official return, Dredd's Onlyfans scenes deliver pretty decent studio-quality gonzo. They're also quite formulaic – simple white set, quick casual intro, various positions mostly shot in constant close-up with blowjob sessions inbetween each one. It certainly works here, mainly thanks to Karmen who still has her amazing, filthy energy and arguably looks better than ever. Her ass truly shines right from the start, but it was also great to see her iconic throat-action as well.
However – and I say this as a big fan of in-your-face, super-close-up hardcore gonzo – this visual style is too present in every Dredd OF scene and not even Karmen Karma's sexual energy could save it from ultimately becoming stale. It didn't need to be almost 46 minutes long, although there is a significant part of it that I pretty much completely skipped. A prone bone segment in the second half of the scene is filmed from behind in such a way that we mostly just see Dredd's ass bouncing up and down. Now that's certainly not the sight I want to see. On the other hand, parts of that section which are filmed from the front, give a great view of Karmen's cock-drunk face. But this is mostly ruined by frequent switching to the earlier mentioned backside angle.
This scene is still very much worth it, if you miss Karmen as much as I do. When it's good, it's really good. But as a whole, it's far from perfect and would perhaps be better without its entire second half.
Rating: 4/5
Jennifer White – Blacks on Blondes (Dogfart)
Boy-boy-girl, vaginal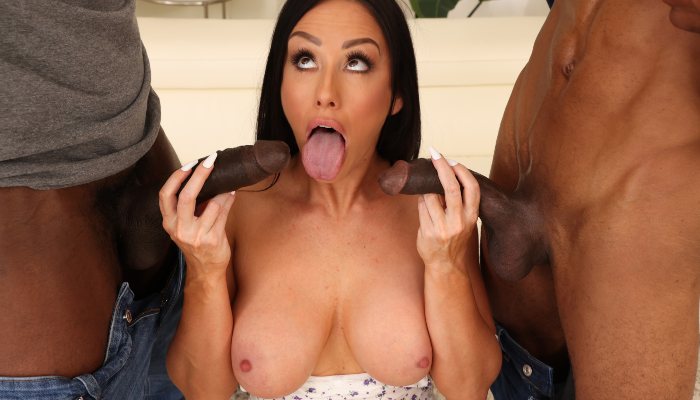 This one starts off with a plot that's pretty silly, even by Dogfart standards. But it does help establish Jennifer into the MILF role she's been embracing more since her recent comeback. Of course, she's sexy as always. Right off the bat, you see that Dogfart's nicely balanced visuals and good audio, rather typical of Blacks on Blondes releases, will do her justice. 
While there is nothing particularly exciting about the intro, the sex starts off quickly and is fun for the most part. Every instance of Jennifer getting spitroasted was great to look at, as expected. Unfortunately, this scene is also way too long to not have any anal or DP. Two BBCs + Jennifer White is always a fun combination but this time, it had me aching to see some double penetration and unfortunately left me unsatisfied. The cumshots are also pretty weak and therefore do nothing to remedy this feeling. 
This surely is a decent video for a casual watch, but there are simply way better Jen scenes out there. Especially from her recent output.
Rating: 3.5/5
Do you want to read more reviews from dankp0rn? Then make sure to check out the other scenes he's watched. This includes several big names, such as Karma Rx, Lisa Ann and Tommy King.