Scene review: Victoria June for Jules Jordan, is it worth it?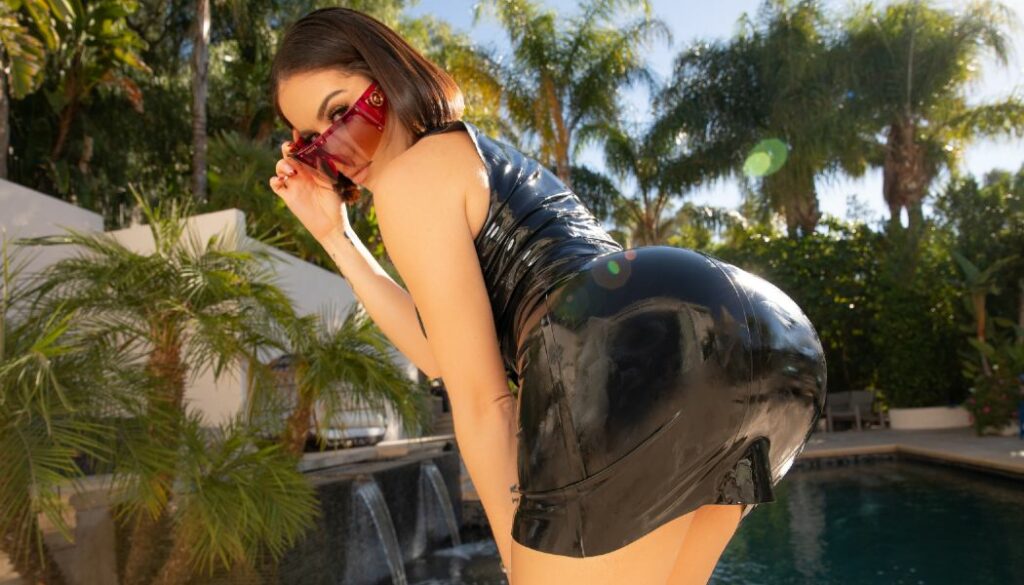 Every once in a while, it's time for special guest dankp0rn to express his thoughts on new porn videos. This time, it's time for Victoria June's latest Jules Jordan scene. Is it worth checking out or do you have to unzip for another scene? Time for his review!
Scene review by dankp0rn
The gorgeous Victoria June returns for her third scene on Jules Jordan, her previous appearance (a rather memorable one) being on 2019's Dredd #7. This time she brings a stylish, domme-like look with a bob haircut and a black latex dress, which makes for an excellent intro tease, including an epic reveal of her stunning tits.
The sex is very vanilla but well paced, beautifully shot and not too long. Victoria clearly did not commit all of her energy to this performance, but it's not like she does a poor job either – both her body and her skills are showcased pretty well, and I especially enjoyed seeing her put her built-for-porn DSLs to use. She's basically famous for her face and her tits, both of which get plenty of moments to shine, with occasional eye-camera contact and a very solid, fast-paced reverse cowgirl session towards the end of the scene. However, Victoria's heavily enhanced ass is quite an acquired taste (to put it lightly) and some viewers might find it off-putting in some angles. But I think the camerawork and the positions, for the most part, complement it quite nicely (looks great in doggystyle). The cumshot is awesome and makes Victoria's face even prettier as she stares at the camera and plays with her tits to end the scene.
Now, my main gripe with this scene, although a rather subjective one and possibly an unpopular one, is Jules Jordan himself. I like him as a director, but I sometimes can't stand him as a performer. He does give Victoria a nice pounding in the end, but overall his skills are average at best, he's not very good-looking, and he's completely devoid of the masculine charisma that any decent male performer should have (no offense to short guys, but the fact that he's shorter than most of the girls he fucks doesn't help either). Worst of all is his incessant, repulsive moaning, which had me annoyed and distracted throughout the entire scene. May not be scene-ruining for everyone, but it almost was for me.
Final verdict
Visually quite enjoyable but as a whole nothing special, and slightly ruined by Jules Jordan's performance. Intro and photoset are worth checking out. If you like Victoria you might enjoy the scene, but if you don't it won't change your mind.
General information