Review: Pump, edge, leak, repeat for the Angela White gooner blowbang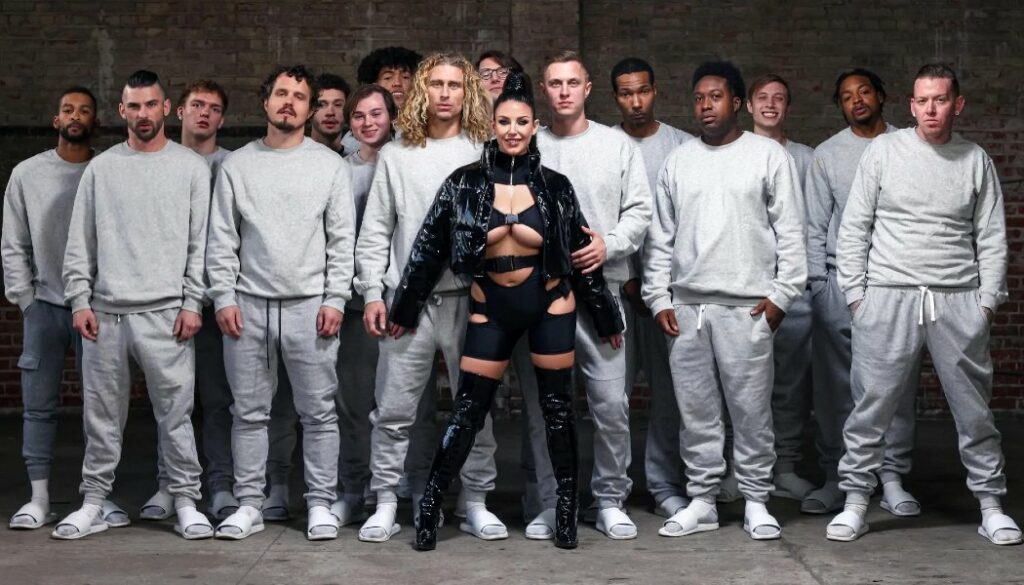 Rarely has there been so much hype for a scene: the Angela White gooning blowbang for Brazzers. And with all the buildup, it's only natural that The Pornfolio has their own review about it. Time to find out if 'Sexually Rated Programming: Blowbang' is indeed a gooner's heaven.
Brazzers has been encouraging porn lovers to watch this scene ever since the release of the trailer. On Twitter, they even posted images of Angela White with texts like "pump, edge, leak, repeat" and "wake up gooner". Now that everyone can finally watch this scene, it's safe to say that it lives up to the hype.
Find out more about the term gooning at the end of this review.
The tone is already set in the first few minutes. In fact, the eleven minute intro could be enough for gooners to uncontrollably shoot a big load. It starts off with fifteen guys watching a program about purity and evolving past "primal desires". But that's quickly over, once Angela White takes control. By plugging in her own gooner program, she triggers the men to surrender to porn. With key phrases like "wake up gooner", "porn on, brain off" and "resistance is useless" and flashes from her previous scenes as a Brazzers contract girl, she taps directly into the goon state of mind.
But that's barely the beginning. When she walks into the room full of gooners, encouraging them to give in to their gooner urges and porn addiction, she taps into a common fantasy of porn lovers, which makes it all the more triggering. It also shows how her dirty talk is almost unmatched in the adult industry.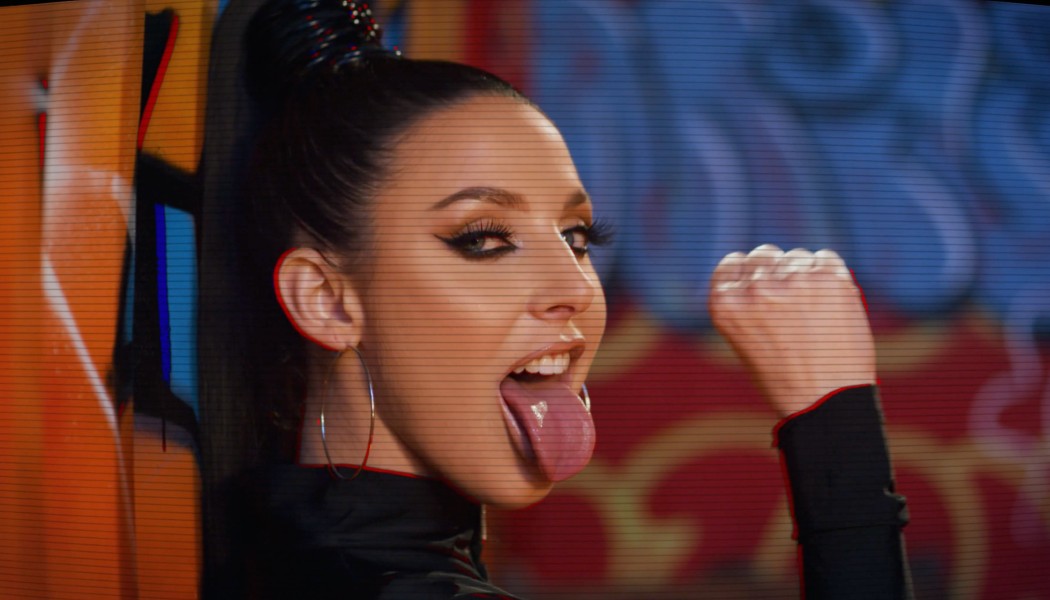 Angela White and her gooner blowbang
When it comes to the blowbang itself, Brazzers shows that this scene isn't just for the gooners, but actually for everyone. It focuses on the sex itself, while Angela stays in control with her regular demand for new cocks and one guy not holding back and already cumming on her face fifteen minutes into the scene. It doesn't matter to Angela, as it only gives her the validation of how good she is at her job.
The real kicker comes at the end of the blowbang. Not only does Angela White get her face covered in cum with fifteen massive loads. But she also stays in power, by talking directly to the gooners at home and telling them it's time to release their load after this much goon fuel. It also gives a great ending with her standing up (while still covered in cum) and saying these lines:
"Look at me, in all of my glory. This is porn. This is what porn represents. You'll be addicted forever."
General information
About gooning
All in all, this is an excellent scene, with a much higher quality than your normal Brazzers scene. But for many people, it still leaves the question what exactly gooning is. Find our by clicking on the button below.