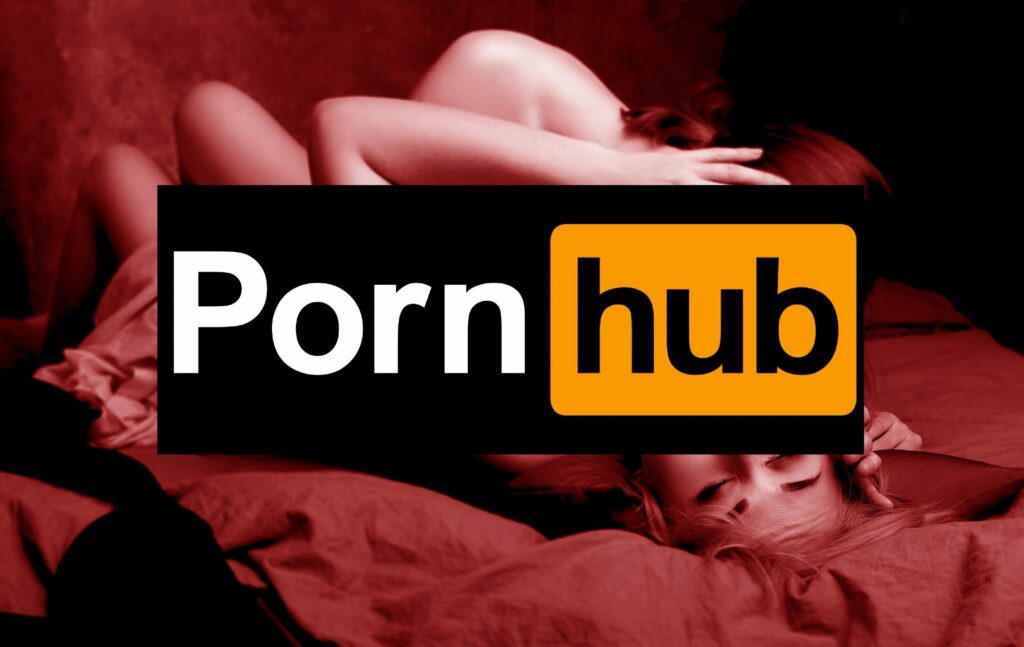 Pornhub is the most famous and popular porn tube site. Since its founding in 2007, it has been widely accepted with billions of users and views. It is nowadays one of the websites with the most traffic in general. Pornhub is owned by MindGeek, an umbrella company who also owns major porn companies like Brazzers, Reality Kings and Twistys.
All self-respecting porn companies and pornstars have their (verified) account on this website. They normally upload 10+ minute previews of videos, with the occasional full video. Pornhub ranks the channels and videos by 'most recent', 'most viewed' and 'most popular'.
One thing that makes Pornhub stand out from other tube sites, is the way they market themselves through promotions and social media. One example is the 'Boob Bus' in 2012, which they used to raise awareness for breast cancer. In the bus, people got free breast exams and learned how to examine it themselves in the future.
With Pornhub Insights, the tube site shares its data during major events, like sports games, elections and musical events. They also like to point out what the increase in traffic is when Zoom, Facebook or Twitter is down, or when there's a sudden trend or hype, like the game Among Us, or the latest season of a popular series.
Pornhub Purge
All this makes it sound like Pornhub is nothing but creams and sunshine, but that's far from the truth. In December 2020, people got massively upset over the so-called 'Pornhub Purge'. An opinion column in the New York Times described the tube site as one that allowed illegal content, such as revenge porn, spy cams and racist and misogynist videos. In a response, Pornhub announced it would no longer accept uploads from non-verified users. In addition, regular users can't download videos either.
Another measure is Pornhub taking down every video uploaded by someone who is not verified. At the time, it reduced the amount of videos from 13 million to 4 million.
Users were very upset by this. Not only because of this reduction, but people had to get verified to upload fan-made videos. Main examples of this are cumshot compilations, PMVs and the Cock Hero challenges.
How to register
Creating an account on Pornhub is very easy to do. First, you decide if you wanna take Pornhub Premium or not. Then, you fill in your username, email address and password. Once you complete that step, there's room to fill in your preference when it comes to sexuality, body type and preferred performers and channels. However, this is not a must in that process. If those steps are completed, you are free to explore Pornhub with your account and can edit your channel however you like.
How to get verified
If you want that blue mark behind your name, there are a number of steps to follow. First, you have to upload a picture of your ID and make a face scan through the service Yoti. Follow the steps on your screen to make sure you do everything the correct way.
Once that step is done, you have to submit your personal information back on Pornhub. These include name, address, payment method and what type of videos you want to make.
Pornhub Awards
Since 2018, Pornhub has hosted their own annual award show. This rivals other big award shows, like the AVN and XBIZ Awards (as explained in our Dicktionary). This one has the following major categories:
Most Popular Female Performer
Most Popular Male Performer
Celebrity Of The Year
Most Popular Female Performer With Women
Most Popular Male Performer With Women
Visionary Director
Top Big Tits Performer
BBW Performer

MILF Performer
Big Dick Performer
Threesome Performer
Gangbang Performer
Lesbian Performer
Popular Gay Performer
Most Popular Trans Performer
Most Popular Gay Channel
Top Channel
Most Popular Trans Channel
Most Popular European Channel
Best Cinematic Channel