Pornhub shares 2021 Year in Review on Insights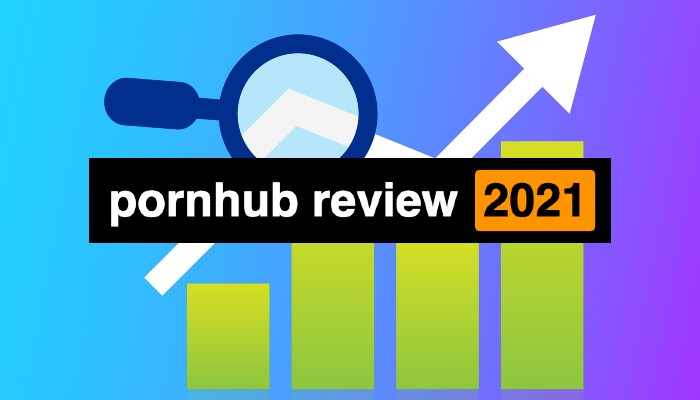 As 2021 comes to a close, Pornhub shares their Year in Review on the 'Insights' blog. This means that people can see what have been the most used search terms, as well as the most popular pornstars of the year. It's the 8th Year in Review for the popular porn tube site.
Pornhub Insights is the blog page of Pornhub. In here, you'll mostly find statistics. These vary from the search terms during a popular trend or the activity on the site during a major events. Some examples are the Super Bowl and the Eurovision Song Contest.
Pornhub Year in Review: 2021
When it comes to search terms, Pornhub's 2021 Year in Review shows us that 'hentai' is becoming the most defining term of this year. In the US, is even surpasses terms like 'lesbian' and 'Japanese'. Other popular search terms are 'romance', 'group sex', 'fitness' and 'swapping'.
The most searched for pornstars is once again Lana Rhoades, followed by Abella Danger, Eva Elfie, Riley Reid and Mia Malkova. While this isn't the same as being the most popular pornstars, the top perfectly matches the 'Top 100 most popular pornstars on Pornhub in 2021'. Other girls that did really well are Lena Paul, Xev Bellringer, Lexi Luna and Violet Myers.
In terms of most watched amateur pornstar, Yinyleon easily takes the top spot, with over 330 million views in 2021. Porn Force follows somewhat close, with almost 266 million views.
While hentai may be the most searched term of Pornhub, it isn't the most viewed category. The entire top six (Japanese, Lesbian, Ebony, Hentai, MILF and Anal) stay at their spot. However, Female Orgasm (+14), Bisexual Male (+23) and Big Ass (+31) are rapidly gaining popularity.
Country and age
If the Pornhub Year in Review 2021 shows us one thing, it's that the United States is responsible for the most traffic on the site by a long shot. The United Kingdom, Japan, France and Italy round out the top five, but don't come close to the States. The top 20 countries equal 79% of the daily traffic on Pornhub.
The last thing we want to point out, is the demographics of the Pornhub 2021 Year in Review. The average age of visitors is 37 years old, while the people from 18 to 24 years old, take up over half of all responsible visitors. The most traffic is by phone (83%), followed by desktop (14%) and tablet (3%).