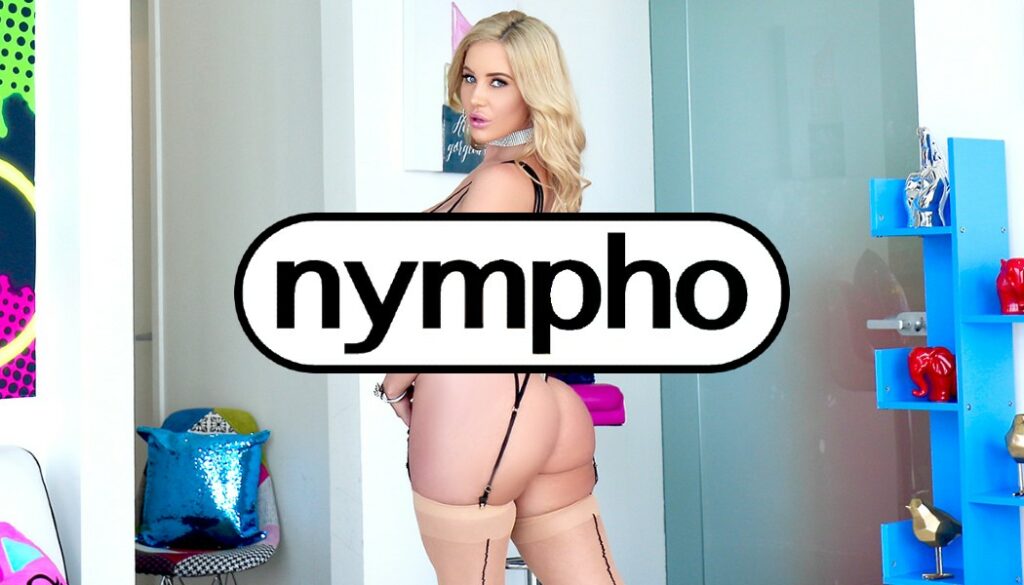 Nympho is a porn site and studio from Mike Adriano and KB Productions. It's the only Adriano site that has scenes with vaginal sex from beginning to end. Nympho is the third porn site created by this male performer.
Nympho started back in October 2018 and has a – for Mike Adriano standards – unique concept. You can consider this the "anything goes" site, which means there is also room for scenes that has no anal sex at all.
Not just anal
This makes room for girls that don't want to do anal sex or aren't planning to do so in the near future. Main examples are Alina Lopez and Violet Myers. They both feature in three scenes. You can also see them on Swallowed, but that site doesn't include penetration at all.
Having scenes like these, doesn't mean that Nympho has no anal sex at all. In fact, a lot of scenes have this. After all, it's still Mike Adriano we're talking about. But having more variety makes sure the studio doesn't become a one-trick-pony.
Nympho has threesomes on the site as well, even in the more recent years. Threesomes are something you normally only see on All Anal (in terms of Mike Adriano porn sites). However, this doesn't happen a lot. A large amount of the videos here are boy-girl scenes.
On Nympho, you can also find the very first that mentions the term gooning. This is done so in the Angela White scene 'The Naughty List With Angela' at the end of the scene.
When it comes to the sex itself, it has all the regular Adriano tropes you can think of. This includes outfits with flashy colors, camera angles that enhance certain body types even more, lots of body worshipping and scenes that are usually around 60 minutes long. You'll find a new Nympho scene once every five days.
Nympho: the website
The website of Nympho has the same structure as sites like True Anal, Swallowed and Anal Only. This means that it's a site that's easy to navigate through, with not too many pages and clear directions. Unlike other Adriano sites, this one doesn't allow you to quickly go to other sites, by clicking on the 'Sites' category in the menu. Apart from that, you can still easily find the most recent and most popular scenes. There's also a category for the models, which you can only sort by 'Most Recent' and 'A-Z'.
Like other sites of this brand, there's a lack of categories to make searching easier. Another thing is the lack of photography. Nympho only uses one picture as a thumbnail for the video. The other pictures are only screenshots of the scene.
Nympho doesn't have a 'Most Popular' section for pornstars, which is why The Pornfolio tries to fill this void. Here, you'll find ten names of pornstars that represent this site the best.
Alina Lopez
Violet Myers
Kali Roses
Evelyn Claire
Skylar Vox
Angel Youngs
Sera Ryder
Harley King
Gianna Dior
Violet Starr
Best Nympho porn scenes
And as always, there's also a list of ten scenes that gives a good impression of what to expect of Nympho. This is a mix of both their best and most iconic scenes.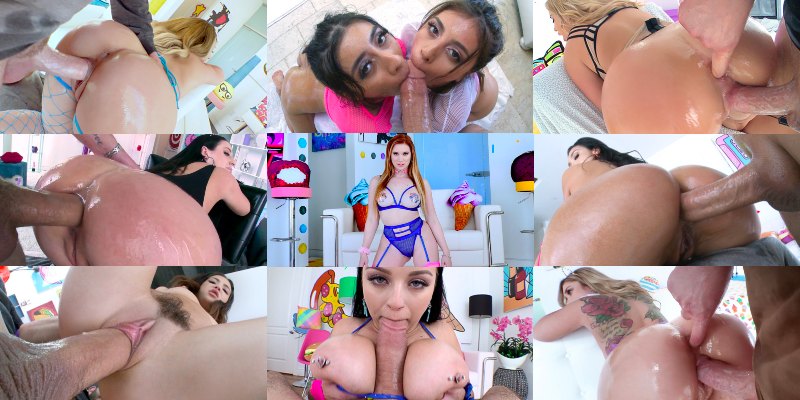 Skylar Vox – Skylar's Fucking Frenzy
Ella Knox and Violet Myers – Busty Takeover With Ella And Violet
Savannah Bond – Bonding With Savannah
Angela White – The Naughty List With Angela
Madison Morgan – All Access To Madison
Vicki Chase – Double Dipping Vicki
Jane Wilde – Jane's Anal Games
Payton Preslee – Payton Gets A Good Pounding
Kali Roses – Kali's Serving Up Cake
Violet Myers – Violet Brings The Bounce
Support
Unlike other studios from Mike Adriano, Nympho doesn't have its own page for support. When you click on 'Customer Support' at the bottom of the website, you'll get redirected to Westbill. Once you're there, enter your name, email address and question. By clicking on 'send', you get your answer as soon as possible. Make sure to check your spam folder as well, just in case.
On social media, you can follow them on Twitter and Instagram.
Personal opinion
Nympho is easily the most balanced porn site of Mike Adriano. It doesn't focus on one particular sexual act, but instead offers more variety. It's a big plus to see girls like Alina Lopez and Violet Myers as well, which is something that otherwise doesn't happen.
While it may not be as 'out there' as other studios from this brand, this one does have a character and style of its own. However, if you want the ultimate Mike Adriano experience (or Logan Long, depending on the male performer), other sites simply do this better. But if you want a bit of everything, Nympho should be high on your list of potential subscriptions.