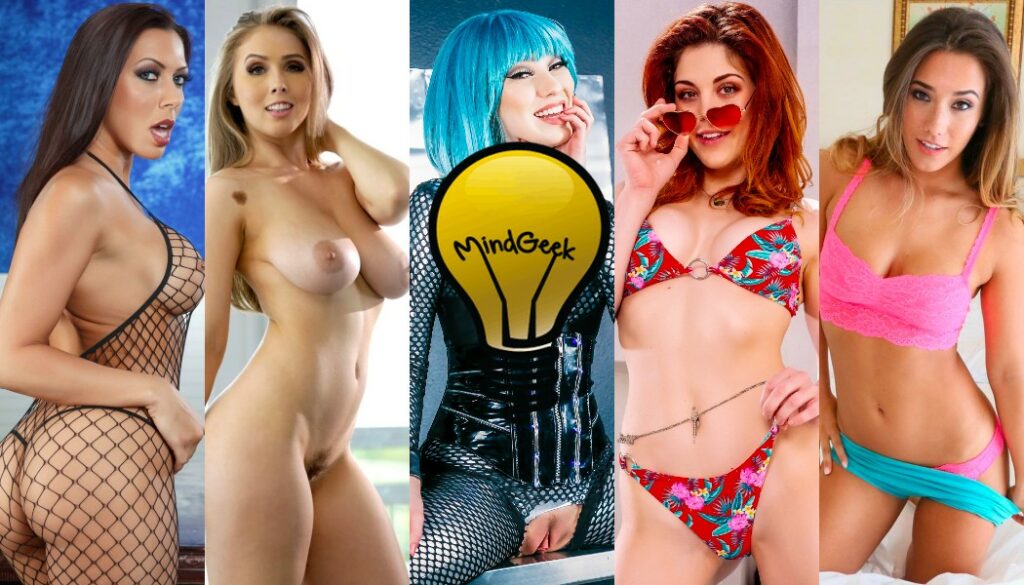 MindGeek is one of the biggest online companies in the world. It owns studios and tube sites like Pornhub, YouPorn, Brazzers and Reality Kings. On this page, you can read more about their origins and their power in the porn industry.
MindGeek started in March 2010 under the name ManWin. This happened when two other companies merged together: Mansef and Interhub. This already made ManWin a huge player in the porn industry. They already owned sites like Brazzers, Pornhub and XTube. It was the start of the company building an empire, as they bought YouPorn (May 2011), Twistys (June 2011), Digital Playground (January 2012) and Reality Kings (April 2012) in a time span of less than a year. ManWin also launched Babes.com in June 2012.
ManWin rebranded themselves as MindGeek in October 2013, when they merged with RedTube. At the same time, one of the original founders, Fabian Thylmann, sold his stakes as there were charges of tax evasion against him. In the years between 2013 and the present, MindGeek acquired many more studios and tube sites, including Fake Taxi, ExtremeTube and SpankWire.
On their own website, MindGeek calls themselves a "Leader in web design, IT, web development and SEO". However, when you look on their website, there is not a single word that leads them to one of their porn studios or tube sites. It does say that all their online properties have over 115 million daily visitors combined. They also have over 1000 employees worldwide and six offices located worldwide, which are in Luxembourg, Nicosia (Cyprus), London (UK), Montreal (Canada), Los Angeles (USA) and Bucharest (Romania).
MindGeek and the fans
For users, MindGeek hasn't been the easiest company to deal with. This started off in December 2020, with the so-called 'Pornhub purge'. An opinion piece on The New York Times depicted Pornhub as a place of illegal content, like revenge porn, spy cams and videos full of racism and misogyny. Because of this, the tube site removed all unverified content, which was around 9 million videos total.
Another example is the way MindGeek goes after people who post pictures, clips and gifs of their content on social media platforms like Twitter and Reddit. Not only do they make sure they get deleted, but users and subreddits get either banned or forced to operate privately. This makes it hard for users to share their favorite stuff from studios like Brazzers and Reality Kings online.
MindGeek owns almost everything
According to x3guide, MindGeek currently has 143 different studios under their belt. On top of that, they also own over 30 different tube sites. To give another impression of the massive scale they operate on, we list the most important ones down below.
Reviews
you'll find reviews of all MindGeek brands down below, which you can access by clicking or tapping one of the icons.