Jules Jordan changes screen before having access to site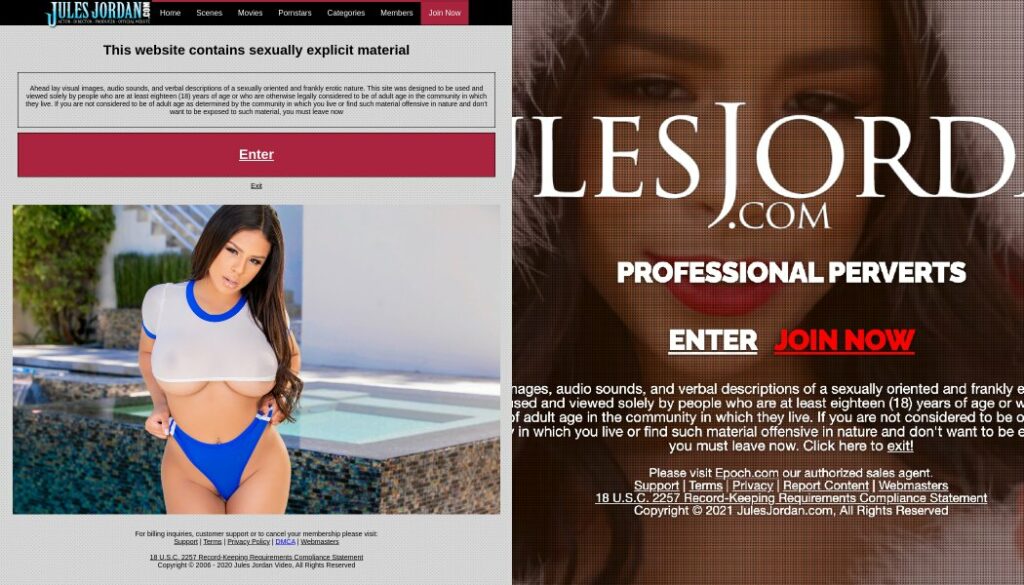 Jules Jordan made a small change to the page to the screen you see before you enter their porn site. It has a new display, with a visually more pleasing background. It also ensures that you can't skip this screen, by directly clicking on the top menu.
The change may be a small one, but also one that has a few important differences. As you can see at the images on top of this article, the old screen (on the left) still has the menu on top. Because of this, you can easily surpass the screen by directly clicking on 'scenes', 'pornstars' or 'categories'. Now, you have to either click 'Enter' or 'Join now'. The only thing that is still missing, is an option called 'Exit'.
One thing that hasn't changed, is Autumn Falls being the girl present on this screen. However, the image in the background is now a moving one, but still safe for work. It gives the website a more professional and up to date look.
Read: These are the nominees for the AVN Awards 2022!
Once you've entered Jules Jordan, it still has the same, familiar look.