Gabbie Carter comes back to Blacked with anal scene
Drops everything you have right now, because Gabbie Carter returns to Blacked with an anal scene with Anton Harden. The scene called 'The Dutiful Wife' drops on February 5th, so mark that date as soon as possible!
Gabbie Carter being back on Blacked, now in an anal scene with Anton Harden, will be a big surprise for porn fans. Many thought she was retired after a Career with a capital C. Now, it seems that she's back. Or at least for this particular scene. Harden shared the news on his Twitter and you can see a preview when you go to the Blacked website. You can scroll down in this article for more on this exciting news!
Article continues below this tweet.
Gabbie Carter with Anton Harden for Blacked
The scene has the name The Dutiful Wife and revolves around Gabbie Carter having the house to herself, after the loss of her husband. After being interrogated, one of the guys asks her to call anytime. It leads to Gabbie Carter and Anton Harden in an interracial anal scene. Dressed up in black lingerie, she knows what she wants and he is going to give it to her. Especially – as the synopsis says – after being sexless for three years.
The length of the Blacked scene The Dutiful Wife will be 41:20 minutes and airs on February 5th. More information, such as the categories, are yet unknown. However, those will soon be clear when the time is there.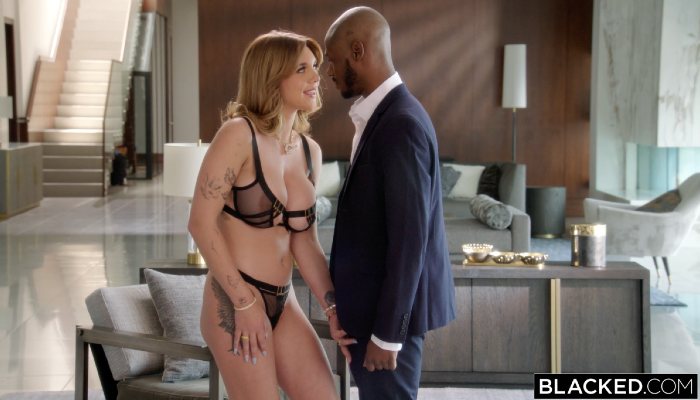 Vixen Media Group on a streak
It looks like the Vixen Media Group is on a hot streak with top tier talent for a while. In January, Savannah Bond made her official Vixen debut. This is in a Deeper anal scene with, again, Anton Harden. Another superstar, Kenzie Reeves, will appear on February 3rd on Deeper as well. This is in a scene with, guess what, Anton Harden.