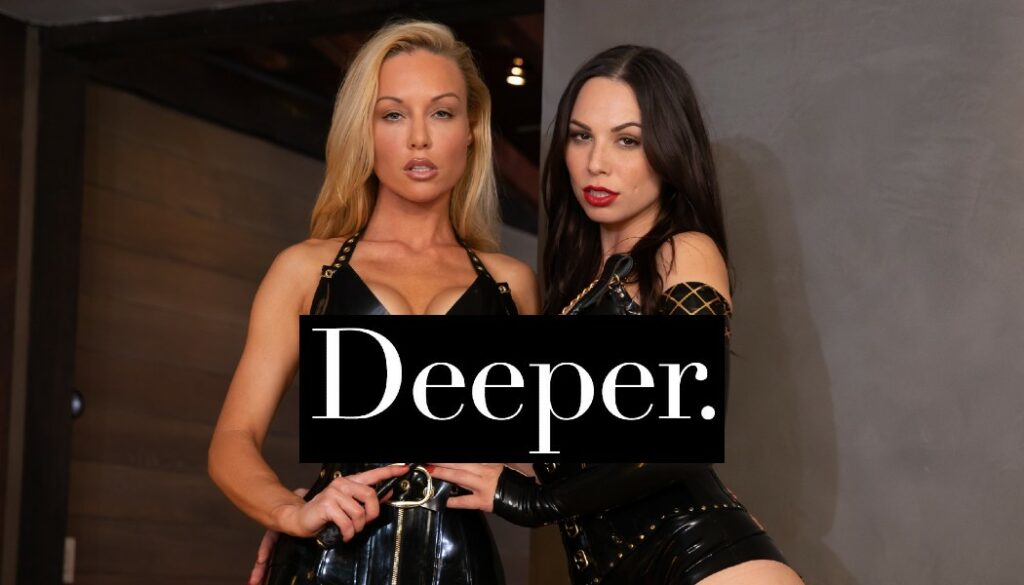 Deeper is one of the porn studios from the Vixen Media Group. It's active since November 2017 and is known for its more kinky type of sex. With Kayden Kross as CEO, director and female talent, it gained a lot of praise and awards over the years.
Deeper originally started as trenchcoatx.com. A porn site with Kayden Kross at the head of this company. After the Vixen Media Group and Greg Lansky bought it in 2019, trenchcoatx got a new name: Deeper. The concept of the more kinky and BDSM-sex remained and it still visible to this very day. It's not the BDSM people think of when looking at videos from studios like Kink. Instead, it leans more into role play, with a clear dominant and submissive talent in this video.
While most of the studios of the Vixen Media Group have a very clear purpose (Tushy being anal, Blacked being interracial, etc.), Deeper has more of an 'anything goes' style to it. The one thing that will always be there however, is a more than decent story. The videos are structurally made very well, with a logical beginning, middle and ending.
Maitland Ward and successful series
In October 2019, Deeper signed redhead pornstar Maitland Ward as an exclusive pornstar. Many people see this as the start of a successful time with a lot of award winning series. With Maitland as a leading role (sometimes sexual, sometimes plot wise), Deeper launched many series. Most famous examples are 'Drive', 'Mistress Maitland' and the – so far – two seasons of 'Muse'.
Deeper is always trying to push boundaries and this ultimately shows in the first scene of 'Muse' season two. Not just because of the sex. But because trans performer Aubrey Kate is one of the pornstars in this scene. This is to this date the only trans scene on the Vixen Media Group. Other talents here are Maitland Ward, Destiny Cruz and Pierce Paris.
Deeper website
The website of Deeper is one that looks just like the other studios from the Vixen Media Group. This means that they use large images and great photography. Another thing that stands out, is a visual preview of a scene when you hover over it with your cursor. The only side note is that previews can only be seen with upcoming scenes. Deeper releases a new scene once per week.
Searching for videos and certain categories is no problem, but the popularity section of the pornstars is something that leaves a bit to be desired. That's why The Pornfolio selects ten girls that best represent the Deeper brand.
Kayden Kross
Maitland Ward
Emily Willis
Adriana Chechik
Angela White
Lena Paul
Gabbie Carter
Gianna Dior
Lulu Chu
Scarlit Scandal
Best Deeper scenes
And to make the list of recommendations complete, we also have an overview of ten scenes that give a good impression of Deeper. This is a mix of their best and most iconic work.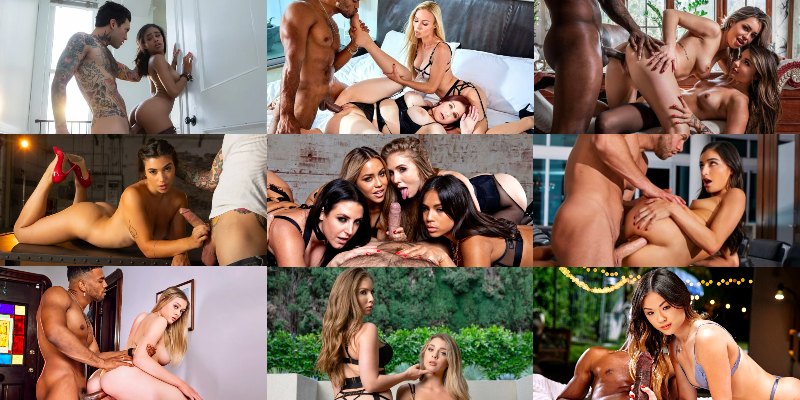 Lena Paul and Gabbie Carter – She Was Me
Brooklyn Gray – Tell Me
Angela White, Alina Lopez, Lena Paul and Autumn Falls – Bargaining
Amber Moore – Impersonate
Scarlit Scandal – I Want To Taste Me On Your Fingers
Lulu Chu – Muse 2 Episode 3: What We Have Lost
Emily Willis – Barrier
Adria Rae and Alina Lopez – What You Need Part 1
Kayden Kross and Aidra Fox – Valley Of The Fuck Dolls Part 2
Maitland Ward and Kayden Kross – Mistress Maitland 2: Delegate
Support
Deeper has a support page with stuff like a FAQ (Frequently Asked Questions). This answers questions about subjects like downloading scenes and having issues with your account (like logging in). You can also manually ask a question.
There is a separate page about reporting content. Reasons for this can be copyright or potentially violent or harmful acts.
On social media, you can follow and reach out to Deeper on Twitter and Instagram.
Personal opinion
Deeper is without a doubt the most unique studio of the Vixen Media Group. Their image of visually groundbreaking porn with a good plot comes to full display, thanks to the artistic view of Kayden Kross. With Maitland Ward as an exclusive pornstar, it gives Deeper the chance to fully blossom.
This studio has both interracial and anal, but also porn that leans into kinky and BDSM-sex. It makes Deeper an absolute must if that is your thing. If this is not your thing, there's still a lot to explore, but make sure to start with a short subscription. That way, you quickly find out if this is the place for you.