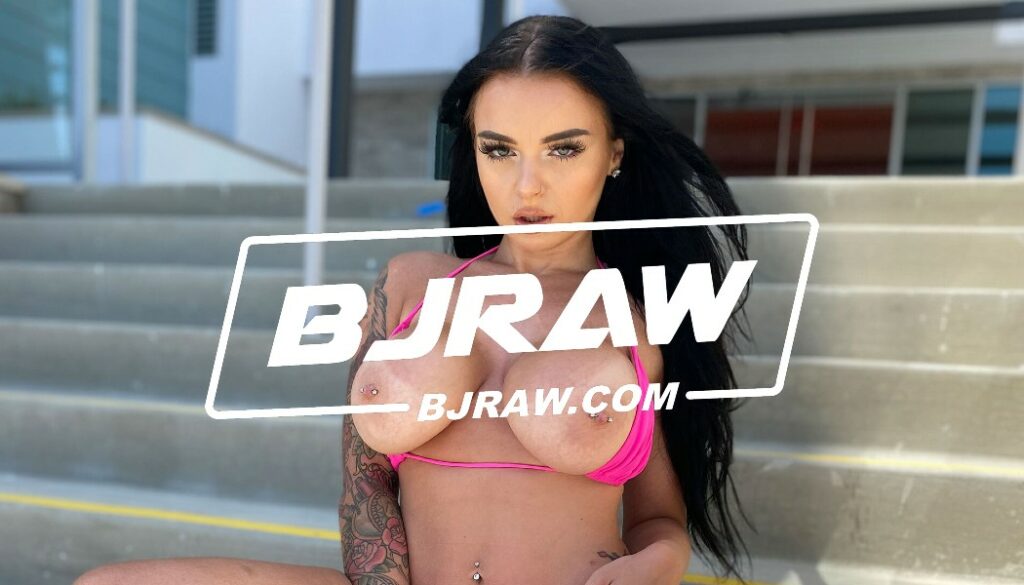 BJRaw is a porn studio of KB Productions. It only has blowjob sex scenes, which include a lot of rimming as well. This studio has some of the biggest female pornstars, but only one male performer: Romeo Mancini.
BJRaw has been a porn studio since December 2020. It is part of the larger company KB Productions, which also owns the studios of Mike Adriano. Romeo Mancini is the only male performer active here, so you do have to enjoy his work to also like this studio. But lucky for you, he brings some of the biggest names in porn for blowjob scenes. Examples are Natasha Nice, Siri Dahl, Payton Preslee and Karma Rx.
All the scenes of BJRaw have the same structure. It starts with Romeo Mancini walking up to a girl who enjoys her time near the pool, beach or at a terrace. After a quick chat, he hands her his phone number for some fun later that day. The next shot is usually a clip where the girl teases both Romeo and the viewer at home. This is right before the blowjob starts, which also includes a lot of rimming (licking – in this case the guy's – butthole).
BJRaw is also a counterpart of another studio called GotFilled. That studio does have sex with penetration, with a creampie at the end.
You can enjoy one new blowjob scene per week at BJRaw. Every scene is usually around 30 minutes long. There are also short interviews available on this website, which have a length of four to six minutes.
BJRaw website
The website of BJRaw has a very clean layout and is also one of the better ones in general. It has some similarities to the websites of the XEmpire studios and Evil Angel in terms of both visuals and the search function. You can easily find what you're looking for with the 'Videos' and 'Models' page. There, you can filter by a large number of things, such as popularity, likes, and order (either ascending or descending).
One key page that is missing, is a page for categories, but those do show up when you type something like 'blonde', 'tattoos' or 'Ass' in the search bar.
Best BJRaw scenes
Normally, you'd find here a list of the best ten scenes of one studio. But since BJRaw is fairly new, we'll keep it at three for now. So these are three blowjob scenes that rank high on their own website and have a ton of views on Pornhub.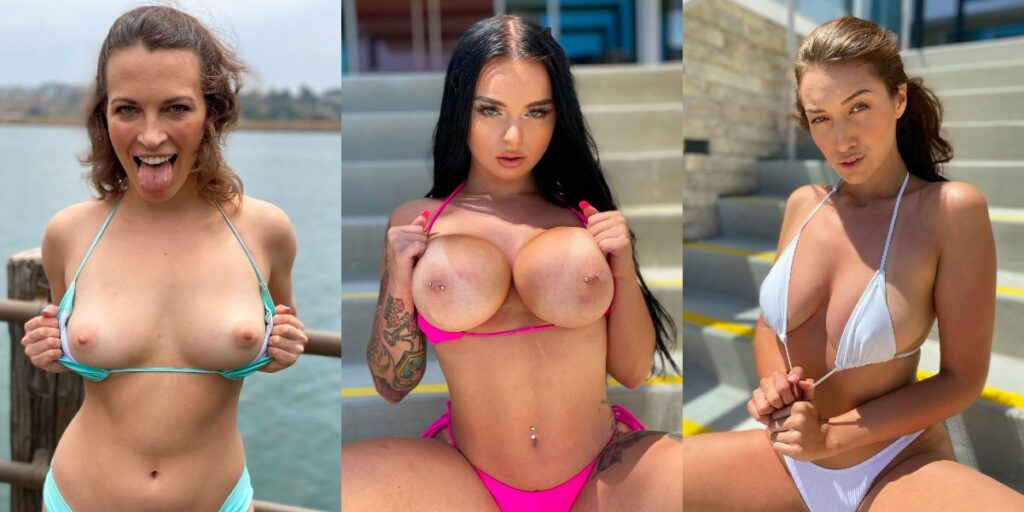 Lily Love – Lily's Mouth Is Magic
Payton Preslee – Payton Has A Friendly Face
Bella Rolland – Bella Has Oral Skills
Support
If you have any questions regarding your BJRaw membership, you can click on 'Customer Support' at the bottom of the website. Then, you'll get redirected to the website of Westbill. Once you're there, you can ask any question and get a response as soon as possible.
On social media, you can follow BJRaw on both Twitter and Instagram for the latest news and updates.
Personal opinion
BJRaw is a porn studio with only blowjob videos. It's been active since December 2020. It also only has one male performer in Romeo Mancini, which makes this studio easy to compare to Swallowed. However, because their styles are very different, they aren't exactly competitors.
The biggest issue BJRaw has is their lack of a large library. While they do have some of the biggest names in porn, there isn't (yet) a lot to explore. This will change in the future, so keep an eye on their website, as it could be worth subscribing to.