Angela White releases House of Hedonism on Brazzers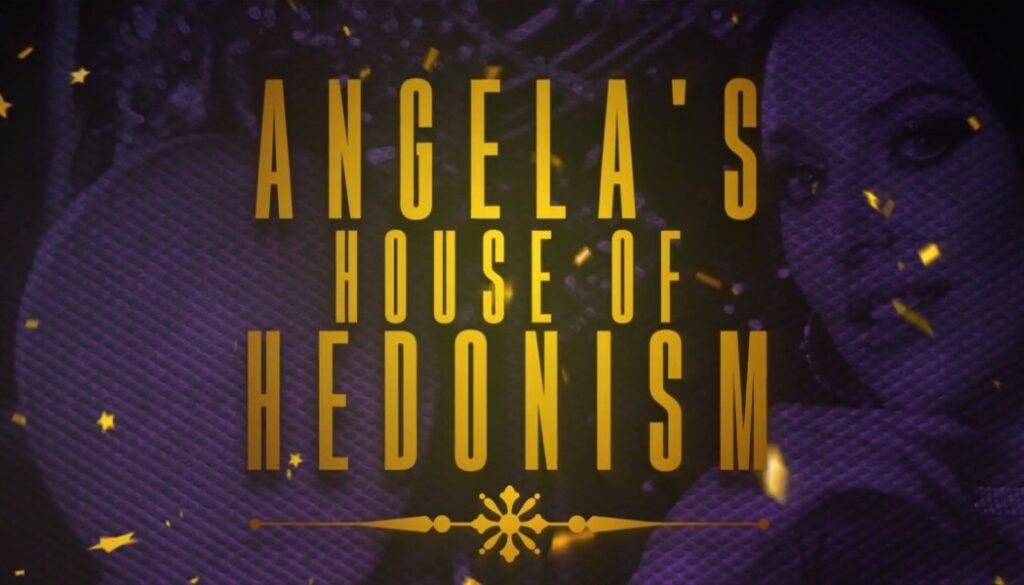 Angela White releases her first series as a Brazzers Exclusive star. December 31st and January are the days when her 'House Of Hedonism' series will be online. It will be three episodes, with other names like Kenzie Anne and Lily Lou.
Brazzers describes the House Of Hedonism series as a 'Realistic Fantasy series'. The story revolves around a swingers party during New Year's Eve, with Angela White as the mastermind. The women in the story are in for the ride, but the men need some more convincing. It's still a few days until the release, but you can already see how this will end in an explosive finally.

Angela White herself will only be sexually active in the first scene. That will be a threesome with Mick Blue and Lily Lou. After that, a lesbian scene with Jezabel Vessir, Maddy May and Nika Venom. The final scene will be foursome between Amari Anne, Zac Wild, Quinton James and Kenzie Anne.
Plot description House of Hedonism
To give a proper insight in Brazzers' House of Hedonism; you can find the synopsis of all three scenes down below.
Part 1:
House of Hedonism is a realistic fantasy series which follows a group of rich housewives that are set on throwing a New Year's cocktail party to escape the usual boring celebrations. And this time, they are planning on everything to go wrong in all the right ways. A return to their previous swinger lives full of hedonism, excitement, and trust. All in the backdrop of a typical suburban upper class that just has too much time on their hands. Now, the first step is convincing mastermind Angela White's husband, Mick Blue, that it's in his best interest to go along with their adventurous plans. Thankfully, the stunning Lily Lou will help her convince her man.
Part 2:
The second part of swinger miniseries starts as the evening festivities finally get started with an all-girl threesome of guests. Angela hands off an empty bottle to party girls Maddy May, Jezabel Vessir and Nika Venom and it doesn't take too long before the trio starts playing a raunchy game of spin the bottle. The party is such a blast that they don't think twice before showing off their tits for some nipple worship. Aroused and in dire need of some intimacy, two of them sneak off in a quiet place for 7 minutes in heaven before the third girl finds them and partake in the steamy exchange . They will never forget the heavenly lesbian threesome that ensues.
Part 3:
Third and final part of swinger miniseries takes place as evening festivities reach their climax – two couples swapping partners and playing sex games in middle of the party and devolving into full on foursome hardcore. Scheming Angela goes the living room to toss a sex dice in the middle of two socializing couples and inspire their own debauchery. The girls (Kenzie Anne and Amari Anne) are quick to act but the boys (Quinton James and Zac Wild) take a little convincing – and partner swapping – to get in the right mood for this night to end the right way in this house.