Jayden Jaymes sells breast implants on eBay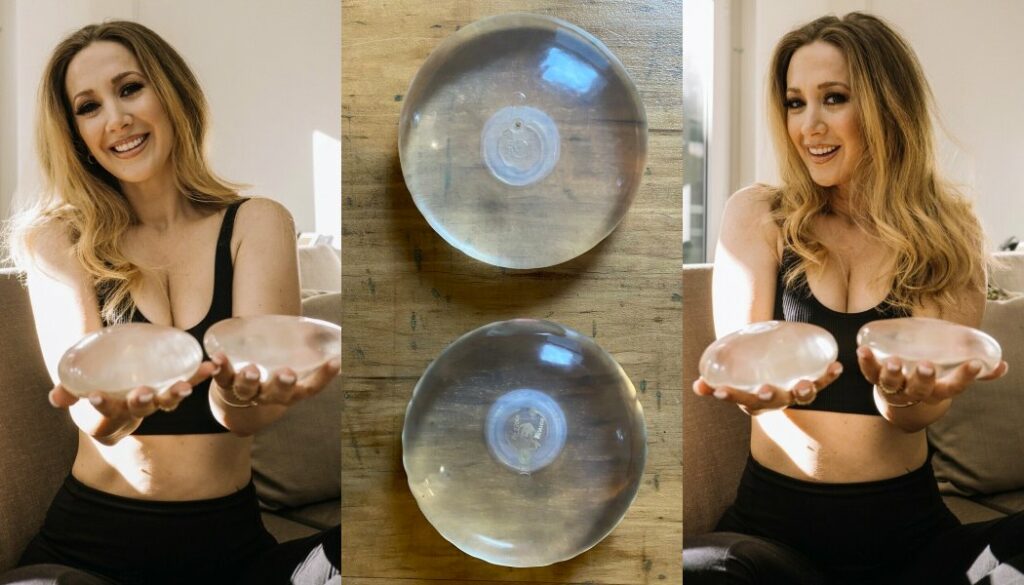 Former pornstar Jayden Jaymes is trying to sell her removed breast implants on eBay. Any admirer of the legendary performer can now be their next owner, which includes a signed Certificate of Authenticity. Jaymes removed her implants early January and is one of multiple performers to do so.
Last Sunday, Jayden Jaymes put her removed breast implants on eBay. She shared the news through social media, with a link to look at the product and potentially place an offer. The news comes a little over a month after the news of Jaymes going back to all natural breasts again. She had implants from 2010 until 2021.
Jayden Jaymes put boobs on eBay
When looking at the page on eBay, you'll see a current offer (as of February 21st, 2022) of $1,025. It must be said that the implants are for display purposes only. By putting a bid on the table, you'll get more than just the removed Jayden Jaymes implants on eBay. According to the description, it also includes a number of other things:
"This auction includes both (2) used 450cc saline breast implants, a Certificate of Authenticity signed by Miss Jaymes, two (2) autographed photos, and complimentary shipping. Additional photos and/or autographs are available upon request and may be subject to additional fees. A display case is NOT included but is highly recommended for safe keeping."
By placing an offer, you also support a good cause. That's because 10% of the revenue goes to Susan G. Komen, the biggest breast cancer organisation in the world.
Larger trend
Jayden Jaymes may now put her removed breast implants on eBay, but she's not the first pornstar to go all natural again. Other examples are Krissy Lynn, Julia and newly redhead Katrina Jade. It's safe to say that there's a new trend going on with girls going all natural again.