Angela White and Savannah Bond to be with Dredd in new scene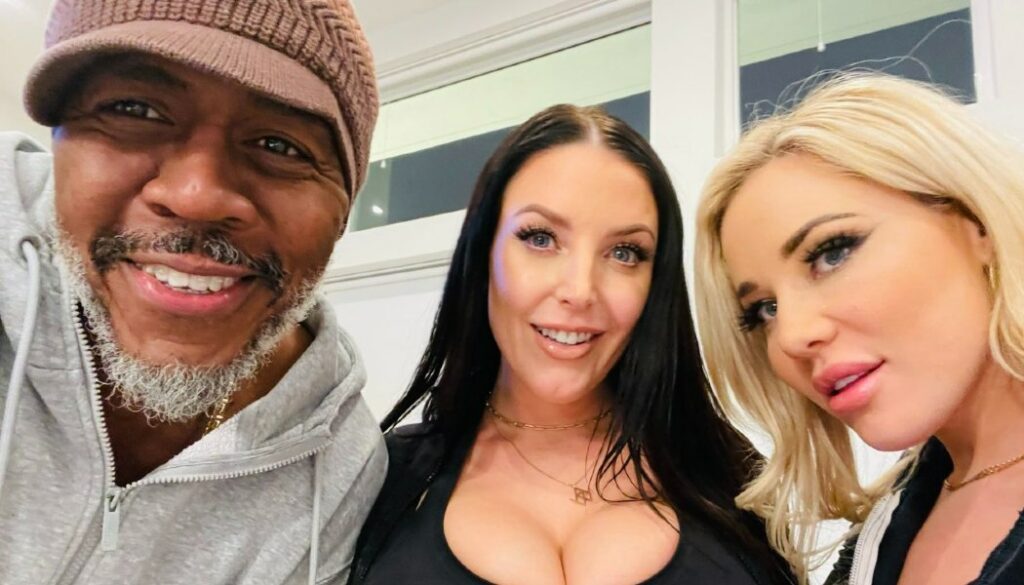 Fasten your porn seatbelts, because a threesome between Angela White, Savannah Bond and Dredd is coming up! The Australian porn dream team is teaming up with the most popular BBC in the adult industry. The three shared a picture and video online of them together. The scene itself will be on OnlyFans
For a short time, nothing but this picture was the only piece of information. Now, we know that the scene will be on OnlyFans. The popular BBC (Big Black Cock) pornstar put the news out on Twitter, saying it was quite an epic day.
Article continues below the tweet.
Details threesome Angela White, Savannah Bond and Dredd scene
The scene will be online on OnlyFans. While Dredd is an almost exclusive performer for Jules Jordan, Angela White is one for Brazzers. This means that there could be a conflict of interests, which neither party wants. This threesome between Angela White, Savannah Bond and Dredd will take place on OnlyFans, but an exact date is yet unknown. The first trailer can be seen down below.
For both Australian pornstars, it's not be the first time to work together with Dredd. On Jules Jordan, the studio where Dredd is most active, she did two scenes with him. The first was back in March 2018, while the second one is from November 2019. Both scenes were anal as well.
Savannah Bond worked with Dredd as well. This was in September 2019, it being both her first interracial scene and her first interracial anal one as well!
Previous threesomes
For the two Australian biggest pornstars today, this is their fifth porn scene together. All previous collaborations were back in 2021. Needless to say, that they were all of a very high level. It even caused The Pornfolio to create a ranked list of all Angela White and Savannah Bond threesomes!