Alura Jenson and Paige Owens retire from mainstream porn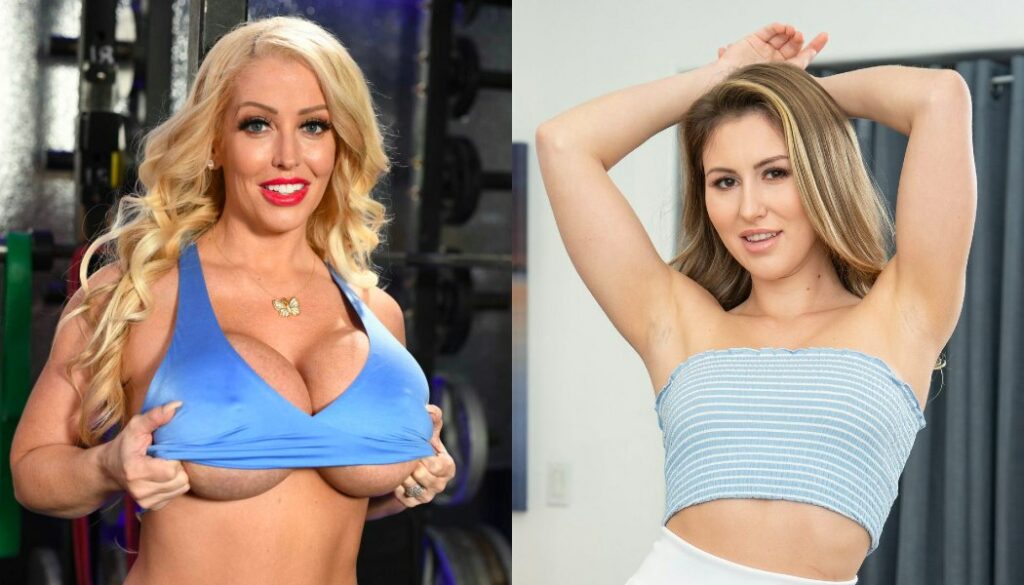 Alura Jenson and Paige Owens will both retire from mainstream porn. Both performers are going to focus on a different career path. Jenson will be active for her own company to help others, while Owens starts an education to become a full stack developer.
Alura Jenson will wave the industry goodbye, as she recorded a statement on August 17th, 2022. "Today is my last day as an active adult performer. I'm officially retiring from performing today. I've been given an opportunity to expand my existing business, into something that's going to serve a community and bring good news and bring an education and really give back to people who need it the most", are the words from the Italian born 45 year old.
Her account on OnlyFans is also coming to a close. It will not disappear immediately, so make sure to subscribe if it's something you've been thinking about. "I am going to keep my OnlyFans open for a little while longer, but not too much longer. A couple months, max."
"I'm not going anywhere soon. You guys are going to see a lot of me. Just in a different way."
Articles continues below this statement of Alura Jenson.
Paige Owens
When it comes to Paige Owens, her retirement is, as she calls it herself, "indefinite". On Twitter, she announced the news that she's going to focus on becoming a full stack developer. This means that she won't do any scenes for mainstream companies until she's done with her education. In a follow up tweet, she also says that she doesn't close the door for porn permanently. "As of now my break is indefinite but will reconsider after school."
Owens also already did her last scene for a porn studio. She calls it "bittersweet", but is also excited to "begin the next chapter of my life".
Article continues below these tweets.
Careers
Both women had in incredible career in the adult industry. According to IAFd, both performers did over 500 scenes, in a time period of ten (Jenson) and five (Owens) years. During these years, the two got some recognition from both their fans and critics. Alura Jenson won one AVN Award, which is the fan award for Favorite BBW Star in 2019. Paige Owens has 13 AVN nominations in three years, but haven't won any of them. However, she did get a nomination for Best New Starlet in 2020 (won by Gianna Dior). Owens was also part of the Best New Starlets series of Elegant Angel in that same year.